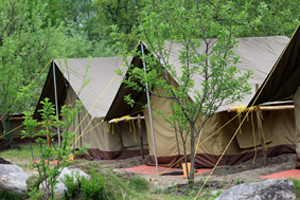 Summer Camp Manali - 2019
WOW! Wonders of Wilderness
Since 2007, Rock Zone Adventure's Outdoor Education Programmes have helped 1000s of school students evolve as naturalists. These outdoor education programmes introduce students to various assets of Nature.
The Team
When it comes to giving education for your child, you shouldn't take chances with anything: the institution, size, or the peers; and definitely not for the outdoor education. This is why Rock Zone Adventure is here with you to customize programmes for your needs. Rock Zone Adventure's Naturalists, who accompany your kids have over two decades of providing a quality educational experience in a variety of settings.
Manali
Welcome to Manali, One of the most beautiful adventure destinations of India, Manali is a small town in the Kullu valley of Himachal Pradesh. With super views of the Dhauladhar and Pir Panjal Ranges, and with mountain adventures beckoning from all directions, Manali is a year-round magnet for adventure lovers.
Ideal Camp Sites
Rock Zone Adventures' campsite is a carefully chosen site, ideal in every way, a replica of heaven for nature lovers. The blankets of bright and refreshing flowers in the spring keep you spell bound. The sights, sounds and smells bestow you to explore this serene abode. Located alongside a rivulet that runs into the river Beas with many the circular and linear routes as nature trails all around, the site really has something for everyone.
Camp Dates
Batch No.
From
To

1

18-04-2019
Thursday
27-04-2019
Saturday

2

24-04-2019
Wednesday
03-05-2019
Friday

3

30-04-2019
Tuesday
09-05-2019
Thursday

4

06-05-2019
Monday
15-05-2019
Wednesday

5

13-05-2019
Monday
22-05-2019
Wednesday

6

19-05-2019
Sunday
28-05-2019
Tuesday

7

25-05-2019
Saturday
03-06-2019
Monday

8

01-06-2019
Saturday
10-06-2019
Monday
9
07-06-2019
Friday
16-06-2019
Sunday
10
13-06-2019
Thursday
22-06-2019
Saturday
Fees
Camp Charges: The fees, per student is Rs. 13,800/-. The fee is inclusive of accommodation, training, food and travel from Ahmedabad and back by non ac sleeper class train and bus. Cancellation: Minimum: Rs. 3000/- , Last 20 days: Rs. 5,000/-. Last 20 days no refund.
The completely filled-in registration form with all details along with the 3000/- advance payment (non-refundable) of the fee should be submitted to the Office
Accommodation: With the stay arranged in spacious tents with charging point, bulb and warm, cozy sleeping bags to snuggle into. Our camp has western style toilet tents you are sure to feel everything royal.
Food: Hygienic vegetarian food will be served. If you would desire, there is an option of Jain Meal as well.
Please carry: Necessary clothes, woollen sweater, Jacket, gloves, sunglasses, rain coat, bath towel, sports shoes, socks, slippers, water bottle, torch, sun screen, sanitary requisites, note pad and pen. Packing: Limit to one piece of luggage. Please pack everything in a rucksack. Do not pack in a suitcase. You are expected to carry your own bag during journey.
Mobile phones are Not allowed. The program is designed to be in the wilderness and out of comfort zone. Phones can be distracting and become a safety hazard. Please do not bring polythene bags or any disposable items, ornaments and other valuables.
Camera and binoculars can be brought at own risk.
Sleeping Bag and dinner set will be provided at campsite.
Itinerary:
Day 1: Depart from Ahmedabad for Pathankot in the morning.
Day 2: Arrive Pathankot at 15:10 and depart for Manali by luxury bus.
Day 3: Arrive Manali in morning, tent allotment, Orientation meeting, lunch. After lunch small trek to village
Day 4: trek to Jogini falls and visit Vashishth hot water springs, Games in the afternoon.
Day 5: rock-climbing and rappelling in the morning and river crossing and Zip line in the afternoon.
Day 6: Trek to Manu temple, Old Manali village and Hadimba temple, visit to the Manali town. Back to the campsite in the evening.
Day 7: Full day trek to Brigu lake at height of 14500 feet
Day 8: Trek to Anjani Mahade and visit Solan Valley, depart for Pathankot in evening
Day 9: Arrive Pathankot in the morning and depart for Ahmedabad.
Day 10: Arrival Ahmedabad.
Mount Abu Campsite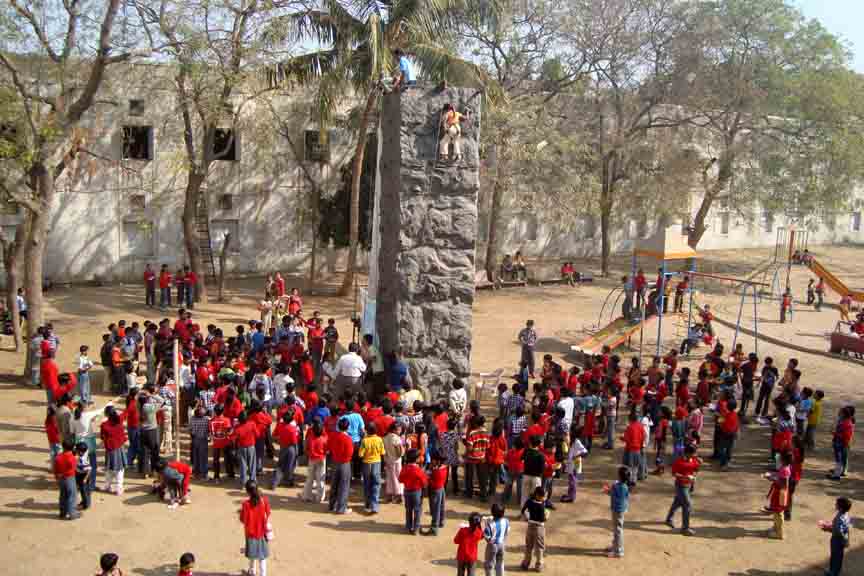 Mobile Mountain
Call us today at
+91.9426407922, +91.9428521011

or
Email us at

mail@rockzone.in

We strive to provide Participant with Top Notch Support to make their Advanture Expertience Wonderful
Copyrights © 2013 & Designed by Pankaj Gorana